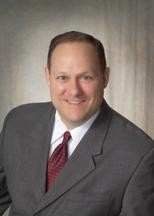 Gregory J. Jacobs, Financial Consultant
Voya Financial Advisors
Your trusted financial consultant in Retirement Planning & Investments
Welcome to the Gregory J. Jacobs web site. I believe that good financial decisions don't have to be confusing. I can provide strategies that can help you make the most of your money and help achieve more of your financial goals.
This site will not only introduce you to my philosophy and services, but it will also offer a wealth of educational materials, articles, newsletters, calculators, and other tools -- all designed to keep you up-to-date on financial issues, strategies, and trends. This educational material is updated frequently, as is our calendar of events, which lists upcoming financial workshops that you may want to attend.
If you have any questions or want to schedule a complimentary meeting to discuss your specific questions, you can e-mail Holly Kozer at holly.kozer@voyafa.com or call 412.967.2608.
Thank you for visiting our site.
Discover why it might be worth waiting for a record of financial results before investing in an initial public offering.

Explore an overview of rules and tax consequences for 401(k) plan hardship distributions and other early withdrawals.

A 1035 exchange may allow a permanent life policy to be traded for a more suitable insurance product.

Discover the role a reliable business valuation can play in succession, tax, and retirement planning.